BCF elects new Executive Committee to oversee ambitious projects in Barking
On Sunday 5th March 2023, at the Hedgecock Community Centre (HCC), Upney, Barking Community Forum (BCF) held their AGM and elections for the 2023-2025 session.
BCF operates a unique  "first in, first out! policy, where 3 longest serving executive committees/trustees have to step down and be added to the pool of members that then elect 3 members to the executive committee/trustee board.
There were 24 existing members eligible as part of the nomination process, with two Election Commissioners present to oversee the election process.
Before the elections, Suruk Ahmed, the current Secretary, chaired the meeting.
Harun Miah, the current Chair presented the chair's report, outlining the key projects delivered by BCF in the past 24 months.
Nazrul Khan, the current Treasurer, presented the past two year's accounts, which showed healthy growth.
During the election process, Harun Miah, Suruk Ahmed and Nazrul Khan stepped down and joined the pool of candidates for re-election.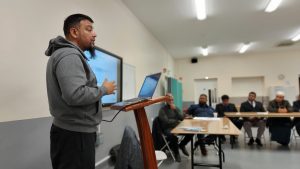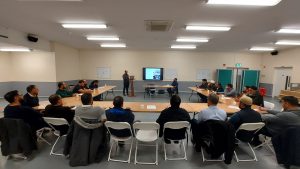 Election Commissioners; Mostafa Hussain (Faith Inspire) and Mayen Uddin Ansar (Impression Events Venue) oversaw the election process. 32 members voted 3 members from a pool of 24 to join the 7-member executive committee totalling 10 people in the Executive Committee.
Furthermore, Harun Miah, Nazrul Khan and Syed Ahbab Hussain were elected to the Executive Committee. The chair, secretary and treasurer will be elected at the first executive committee meeting, to be held within 28 days of the AGM.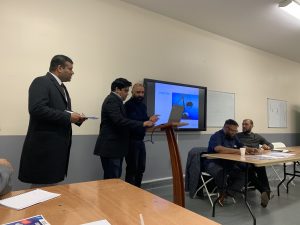 Suruk Ahmed thanked the election commissioners and all those that participated in the election. He also recognised and thanked all the people who had led the previous session and took BCF to new levels with more challenges ahead. The members thanked Suruk Ahmed for his role in the Executive Committee for the past few years and for taking the organisation through many hurdles to a well-established and recognised organisation in Barking and Dagenham.
Imam Ammaar, who lead the closing prayers said "Our duas are with all the members of BCF and especially brother Suruk Ahmed. His efforts in the previous session, under challenging circumstances during covid, we still managed to deliver many projects in Barking and Dagenham."
Harun Miah reminded the members "our quest to establish the first mosque in the Leftley Estate still stands and it is now the right time for a new chairperson to lead and work together in making our dream a reality!"
Our past successes are based on the collective team effort from everyone in this group and our extended networks – and this will be the foundation on which we will grow our organisation", he added.
The other roles and responsibilities of BCF will be allocated at the next trustees' meeting.
The event ended with closing remarks from Cllr Faruk Chowdhury and a light dinner.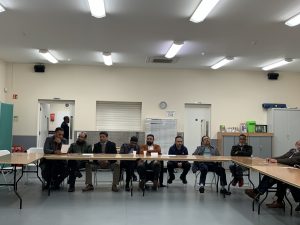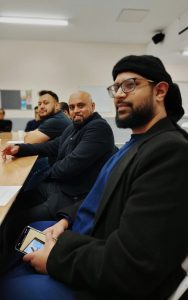 ---