Faith Inspire delivers another impressive 'End of Year' Winter Bazar and Family Fun Day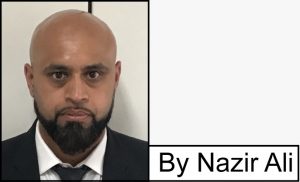 On Saturday 31st December, the London Muslim Centre (LMC), Whitechapel, East London was fully occupied by Faith Inspire, Tower Hamlets Hub with their annual Winter Bazar and Family Fun Day.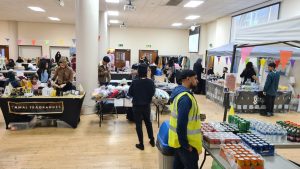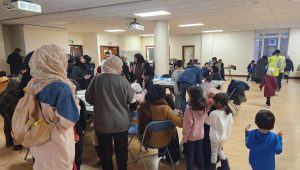 Throughout the day, the event attracted more than 700 men, women, and children who packed out LMC to enjoy the various bazar and stalls on the ground floor, and bouncy castles and family activities organised by the 8th East London Scouts group on the first floor of the LMC. Faith Inspire organised the catering of biryanis and burgers.
Activities included grilled burgers, Bouncy Castles, Air Juggler, arts and crafts for kids, face painting, Henna artists, handicrafts, fragrances, clothes stalls, and more.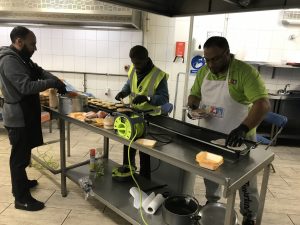 This is an annual indoor event in the Faith Inspire, Tower Hamlets Hub's calendar, designed to provide an alternative for families during the school holidays when it is often cold and dull outside.
The event was a huge success, it brought communities together.  Junaid Ahmed, Chair of Faith Inspire said "Faith Inspire, Tower Hamlets Hub did a great job. It was wet and windy outside and we didn't expect such a huge response. It shows that the community want a safe space to enjoy fun activities whilst still being able to adhere to their religious obligations."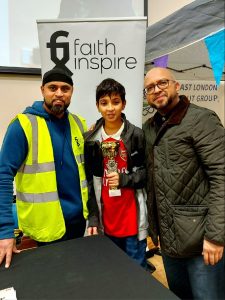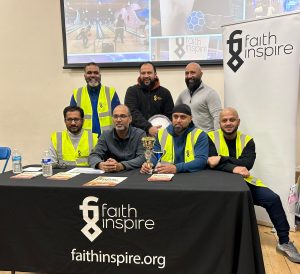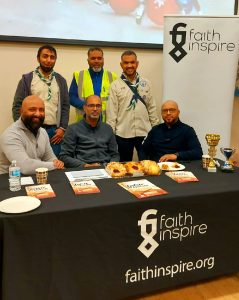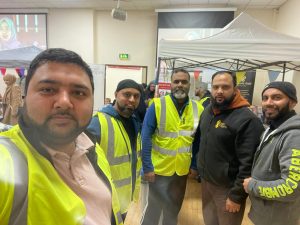 The event would not have been a success without the volunteers. They were both young and old, including Khadejah, Samiah, Maryam, Shipa, Bodrul, Azafor, Akrom, Abdul Jolil, Enam Hoque, Imenul Hoque, Kamal Ahmed, Sadik Miah, Alam Sheikh, Raju Ahmed, Tohel, Almasur, Mohammed Ruhin, Nazrul Hoque, Sadrul Hussain, Yahya Alkasmiah, Abdul Hakim, Umayr, Delwar Hussain, Jahed, Musa, Ashraf, Tojomul, Junaid, and Abdul Qayum to name a few.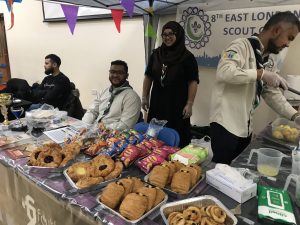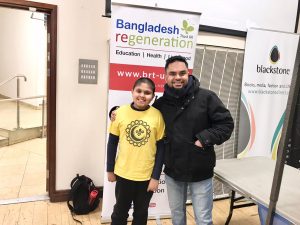 Also, Faith Inspire wishes to thank the following sponsors and supporters: ELM/LMC, Meadows of Paradise, 8th East London Scouts Group, The Alif Course, Blackstone, London Fish Net, Ontime Hajj & Umrah, Prime Finders, Patisserie East, Cave, Oxygen, Sunnah Trends, Feast & Mishti, Big Bites, Muslim Aid, Hope Foundation Trust, 13 Rivers Trust and BRTUK.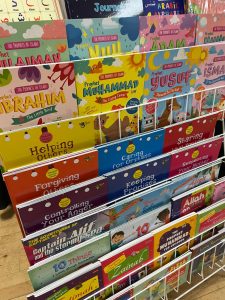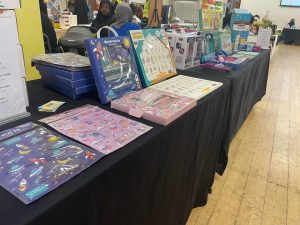 Faith Inspire is a voluntary not-for-profit organisation that engages in community outreach, promotes spiritual growth, and actively contributes to society. Its vision is to create an exemplary Muslim community in Britain that contributes to a society where all people flourish. More information about the work of Faith Inspire can be found on their website www.faithinspire.org and on social media @faithinspire.
---