London Sportif showcases their annual achievement awards from the Parliamentary Estates.
On Thursday 26th January, London Sportif celebrated their annual awards ceremony at the Portcullis House, Westminster, which was also part of the parliamentary estate and the Palace of Westminster.
This stunning event was enabled by Apsana Begum, MP for Poplar & Limehouse  and her team, and hosted by the glamorous Meghna Uddin saw more than 100 people, along with dignitaries, members and their families pack out the Attlee Suite, Portcullis House.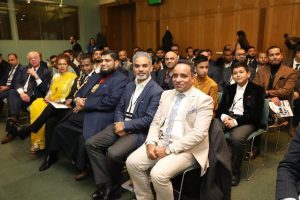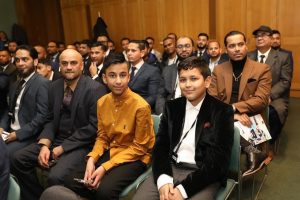 Special guests on the night included Rupa Huq, MP (Ealing Central & Acton), Shafi Ahmed (Tower Hamlets Speaker), Nasim Ali OBE (Camden Mayor), Mesba Uddin MBE (London Tigers), Ashid Ali (Principal, London Enterprise Academy), Emdad Rahman MBE (Book Bike London) and Bob Baxter (Chairman of Middlesex County Cricket).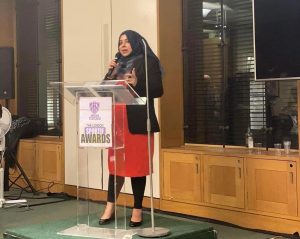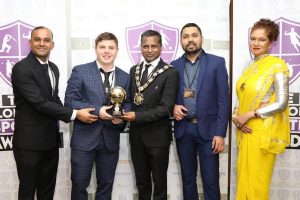 President Ibrahim Khalil thanked everyone for attending and spoke of the club's success. "Once again, we've had another wonderful year of amazing success, and a great opportunity to award our talented players from the House of Commons." He said.
"Be it in cricket, football or badminton, the managers, coaches and the players, all have made us proud." He added.
The elated Treasurer, Atikur Rahman, joyously added "Congratulations to all our award winners. The world is watching you and maybe one day, you could be playing in the national championships."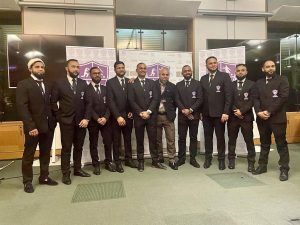 Badminton Co-ordinator and the social media face of London Sportif, Muhi Mikdad commented, "We cater for all ages through fun and interactive sessions to a more serious and competitive participation and they all are winners today!"
As the awards were being announced, it was evident that the night of the gongs beloved to the Cricket Manager, Rezaul Kabir. He picked up four awards in different categories including the 'manager of the year' award. He humbly received them all.
The recognised sponsors were Sunnah Musk, Taj Accountants, London Enterprise Academy (LEA), Work Permit Cloud (WPC), Everard, Chef Online, Proto Motor Ltd, Bangla Carpets, IEMS London, Imran Travels, and Crystal Tyres and Bodywork.
There were special awards for Abul Hyat Nurujjaman of Taj Accountants and Ashid Ali, Principal of LEA for their ongoing support and for promoting London Sportif activities to the wider community.
Since 2017, London Sportif have been actively working in the fields of cricket, football and badminton with both the young and the old. The organisation also has a charitable wing, helping to support food bank and even handed out food at the late HM Queen's funeral.
As the evening progressed, it was clearly evident that this grassroots organisation reaches out to marginalised communities, including women and children.
Everyone went away with an organisation's brochure.
---