BCF hails another successful Community Iftar in Barking.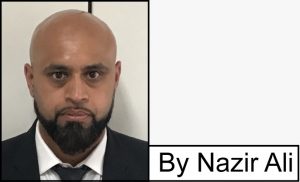 More than 150 people packed out HCC to full capacity, comprising community leaders, BCF management and volunteers, and local councillors.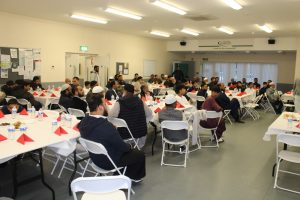 On Saturday 8th April and on the 17th of Ramadan, Barking Community Forum (BCF) delivered another successful Community Iftar event from the Hedgecock Community Centre (HCC), Barking.
The event commenced with a beautiful and soothing Qur'an recitation by young Hamza, and I had the pleasure of chairing the whole event.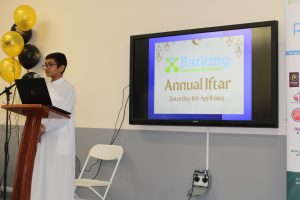 It was impressive to hear of the Ward Councillor, Lynda Rice and her colleagues were observing fasting for the day to experience how Muslims do it for almost 30 days.
Also in attendance were Barking and Dagenham Council's cabinet member Kashif Haroon, and the Civic Mayor, Cllr Faruk Choudhury.
Cllr Faruk Choudhury shared a few words of support and appreciation for the continued proactive work of BCF in delivering Taraweeh night prayers from HCC.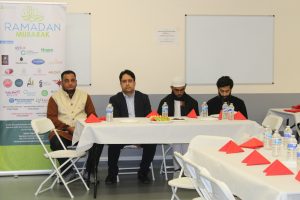 Also present were members of the management committee of HCC, Yousuf Khan, Monir Ahmed, and members of the management committee of other local organisations such as LBCA, BDMA and local mosque leads.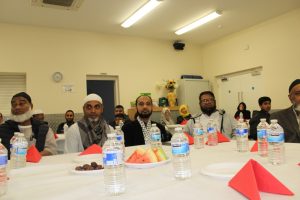 Furthermore, the chair of BCF, Harun Miah, updated the audience on the latest situation with planning approval for the Upney Community Centre (UCC), the application was being prepared for independent assessment by the Planning Inspectorate and will be sent after Ramadan. He also emphasised that it is an asset of the community and that people should come together to make the house debt-free.
The keynote speaker that captured the audience was Dr Muhammad Wajid Akhter, founder of Charity Week and a National Council Member of the Muslim Council of Britain (MCB). He emphasised the dire health situation of Muslims in the UK and that Ramadan should be our key benchmark to show we could make lifestyle changes if we wanted to. He was a fascinating storyteller and an expert in Islamic history and spoke about leaving a legacy for us and others to benefit well beyond us departing this world.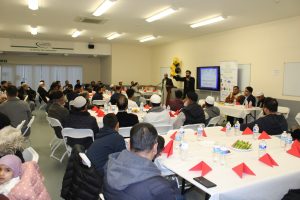 Finally, more soothing Qur'an recitation, dua and adhan were provided by young Qari Ihsan Ahmed, who was also leading the BCF Taraweeh prayers from HCC.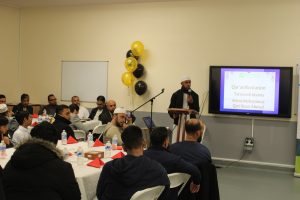 All in all, it was a hugely successful community-focused event, and the management committee of BCF; Harun Miah, Nazrul Khan, Shahanur Rahman, Suruk Ahmed, Anwar Miah, Talib Uddin and Syed Ahbab Hussain would like to name a few key members and volunteers on the day and during Taraweeh setting up, have worked tirelessly to make it a success, namely;  Shahnur Miah, Azmal Hussain, Dobir Miah, Abdul Mukith, Abdul Quddus, and Shahjahan Hussain.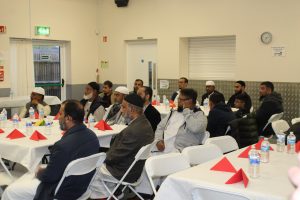 Eid prayers will be organised at the Hedgecock Community Centre, IG11 9FA at 8:00 am, 9:00am and 10:00am (for families and women). BCF wishes everyone a prosperous Ramadan and a joyous Eid.
---