Newly formed Barking Community Forum's football team sweeps to victory in their first community match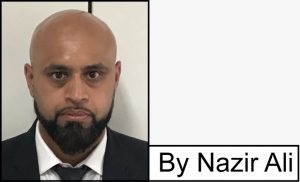 On Sunday 25th June, at the Jim Peters Stadium, Barking, Muslim Community Association (MCA) organised a sports day for the youths of Barking and Dagenham, and the surrounding areas.
At the event, Barking Community Forum's newly formed youth football team participated in the football tournament. Their squad had the skill and depth and was large enough to be divided into two teams: Upney FC for the under-15 age group, and United Brothers FC, in the over-15 and under-20 age groups.
In total, 16 teams entered the tournament: 8 teams under 15s and 8 teams under 20s categories. After some exhilarating games, United Brothers went on to win this inaugural tournament beating Barking FC on penalties and went on to lift the trophy. Furthermore, Upney FC nearly pulled another shock victory but came runners up, and narrowly missed joining their senior team at the podium. The winners were Darul Arkam FC.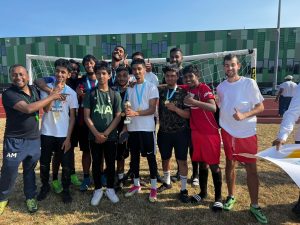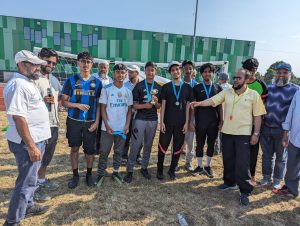 "It was merely a Sunday "kick about" team, and we have come a long way. Playing as a team and have even won our first mini-tournament." Said Anwar Miah, the Manager of both teams for Barking Community Forum (BCF).
"We want to build on this confidence, continue playing as a team and start competing at other local tournaments," added Anwar.
Also, in attendance from BCF were Talib Uddin, BCF Youth Development Lead, and Yousuf Khan, Chair of BCF. "I would like to thank MCA for organising a successful Youth Sports Day and congratulate all the participants and the winners of this football tournament." Said Yousuf.
"Hopefully, next year, the organisers can partner up with BCF and other local organisations to make this an even bigger and even better event," Added Yousuf.
The Muslim Community Association (MCA) is a faith-based organisation in the UK and is playing an active role in contributing towards a cohesive and thriving society, and more information can be found on their website: https://mcasite.org/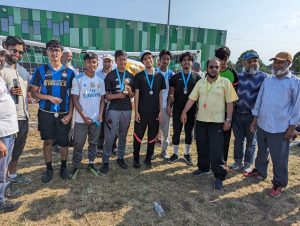 ---