Resilient FC Piror Chok were crowned Champions of Beanibazar Village Cup 2023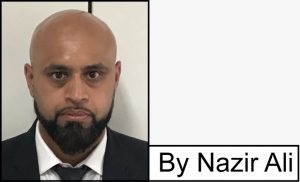 On Sunday 2nd July, it felt like the entire Beanibazar diaspora descended on Fairlop Oaks Playing Field, Ilford as 45 football teams from across the Beanibazar Upazila, Sylhet competed in the 3rd Village Cup Tournament, organised by Beanibazar Sporting Club UK.
On the day, the atmosphere was amazing with men, women and children watching their loved ones compete against their neighbouring villages towards that crown at the Powerleague Fairlop. Some were even having picnics with home-cooked biryanis and pakoras.
The Management Board of Beanibazar Sporting Club UK was headed by none other than their most decorated son, Mesba Ahmed MBE (Chairman), along with  Sorwar Alam (Vice Chairman), Mahmub Ahmed (Vice Chairman), Akbar Hussain (General Secretary), Forhad Hussain Tipu (Treasurer), Ruhel Ahmed Tarin (Joint Treasurer), and Mohammed Ruhel (Executive Member). Their main ethos was "connecting to our roots through sports", and from what I saw, they certainly lived up to this.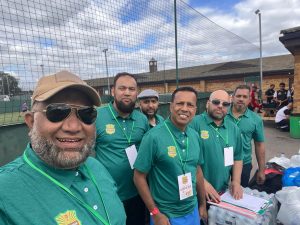 As for the beautiful game, the most smallest squad in the tournament, FC Piror Chok, who were also the runners-up in 2022, did one better by defeating the much-fancied Chutodesh in the final with the only goal from mesmerising Shah Islam.
The route to the trophy for Piror Chok wasn't an easy one. However, they've had a blistering start in the group stages (Group A) by thrashing Greater Fotehpur 7-1.
The Last 16 clash with Nobang FC was very tight and ended in a 1-1 draw and penalties. However, Piror Chok captain Aslam Hussain saved two spot kicks as Abul Hussain and Shah Islam converted theirs to send Prior Chok through.
In the Last 8, Shah Islam was again the difference as he scored the winner in a 1-0 victory over Matizura FC.
As the tiredness kicked in, Piror Chok had no choice but to carry on with the same players. In a cautious Semifinal clash with Kangli Katols, again, it went to penalties after a 0-0 draw. Abul Hussain and Shah Islam were on target from the spot as the exemplary Aslam Hussain produced another two decisive penalty saves to send them to their second final in as many years.
There was no time to celebrate as the final kicked off against the favourite Chutodesh FC. However, jaws dropped, and there was a massive cheer around the perimeters of the pitch from ecstatic supporters and neutrals after young Shah Islam scored an early goal.
Piror Chok successfully defended their 1 goal with grit and determination and went on to lift the 2023 Village Cup as Champions of Beanibazar!
It was an amazing achievement considering that the team had no substitutes to replace injured and tired players.
The player-manager and captain Aslam Hussain was unanimously named 'Man of the Tournament' for his crucial penalty saves.
In his closing speech, Mesba Ahmed said "The Beanibazar Village Cup aims to bring together all generations of the Beanibazar diaspora in the UK through sports such as football, cricket and badminton. Today it was all about football, and we saw some fantastic individuals and teams on display. Congratulations to Piror Chok and our commiserations to Chutodesh, who were worthy finalists."
Village Cup 2023 Results:
Winner: FC Piror Chok.
Runners-up: Chutodesh FC.
Third Place: Nidonpur FC
The Beanibazar Sporting Club UK will use the success of this tournament to prepare for the forthcoming Greater Sylhet Upazila Cup, organised by Sonali Othith.
---