Cohesive Society Collaborates with Northampton's Bangladeshi Community for Empowering Services
Press Release
Cohesive Society CIC, a Northampton-based organisation dedicated to fostering inclusivity and integration within the local community, has taken another significant step towards achieving its mission by engaging with the vibrant Bangladeshi community in Northampton. The recent collaborative effort aims to provide essential support for benefit processing, offering valuable advice on entitlements, guiding individuals through the claims process, and empowering adult members with digital competence skills.
The meeting, which took place recently, saw an enthusiastic turnout of members from the Bangladeshi community, reflecting the growing importance of initiatives that promote social cohesion and community development. Cohesive Society CIC is committed to bridging gaps and enhancing the well-being of all residents in Northampton, regardless of their background or cultural heritage.
Here are some of the critical services and support that the Cohesive Society CIC is now offering to the Bangladesh community:
Benefit Processing Assistance

: Cohesive Society CIC will help community members navigate the complexities of benefit processing, ensuring they access the support they are entitled to.

Expert Advice

: The organisation will provide specialist advice on entitlements, ensuring that individuals are well-informed about the benefits and services available to them.

Claims Guidance

: Cohesive Society CIC will assist community members in making claims, ensuring they receive the support they need.

Digital Competence Training

: One major initiative is empowering adult community members with digital competence skills. This includes teaching them how to use Email, browse the internet, read newspapers in their own language, and utilise tools like Google Translate to understand the gist of letters and correspondences in their vernacular.
This collaboration underscores Cohesive Society CIC's commitment to providing holistic support to the community, ensuring all members have access to the resources needed to thrive in an increasingly digital world.
Cohesive Society CIC believes that by equipping community members with digital skills, they will be better prepared to engage in various aspects of modern life, from online communication to accessing information and services.
The collaborative meeting was attended by passionate members of the Bangladeshi community who expressed their enthusiasm for the new services and opportunities for personal growth. Cohesive Society CIC is eager to continue working closely with the community to implement these programs and make a lasting impact.
For more information about the Cohesive Society CIC and its initiatives, please visit [www.cohesivesociety.org] or contact [Tel: 01604 312 140 Email: info@cohesivesociety.org].
About Cohesive Society CIC: Cohesive Society CIC is a Northampton-based community interest company dedicated to fostering inclusivity, promoting social cohesion, and supporting the well-being of all residents. The organisation seeks to empower individuals and create a more united and harmonious society through various initiatives and partnerships.
Contact Information: [Cohesive Society CIC ] [Suite – 8 Northampton Business Centre, Lower Harding Street, Northampton, NN1 2JL] [Phone 01604 312 140] [Email: info@cohesivesociety.org ] [ https.www.cohesivesoceuty.org ]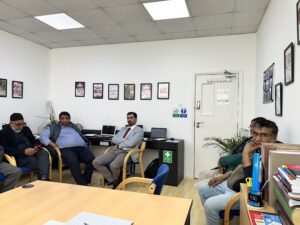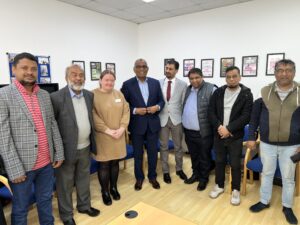 ---