BFA relaunched their HIIT sessions in Upney.
On Thursday 14th September, after a short break, Boxer's Fitness Academy (BFA) relaunched its successful High-Intensity Interval Training (HIIT) sessions supported by the Hedgecock Community Centre (HCC).
In front of an eager audience at HCC, BFA presented their new and improved HIIT programme which is a 12-weekly programme catering to boys and men of varied fitness, strengths and experiences.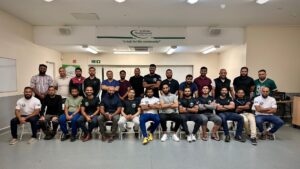 BFA Barking Lead, Abdul Thahid hosted members and potential participants, explaining the aims and objectives of each session. "You are your own benchmark. Collectively, we are merely helping each other to achieve our own personal goals," said Abdul.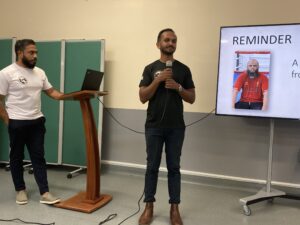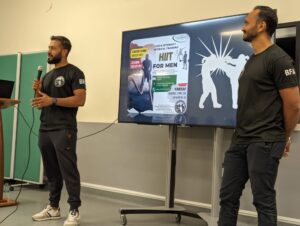 BFA founder and head of the organisation, Ashraf Ali explained a bit more about the BFA journey and how its bespoke training packages had inspired hundreds of people to take ownership of their health and wellbeing through boxing and fitness training.
Another BFA programme lead and fitness instructor, Shahim Uddin explained in a bit more detail the 12-weekly programme and why it was important to participate and explained the administrative procedures.
Shaykh Sohail of the Al Noor Foundation shared a pre-recorded video message of how health and fitness are vital for enhancing spirituality and performing the practical aspects of worship such as performing the five daily prayers and providing for our families.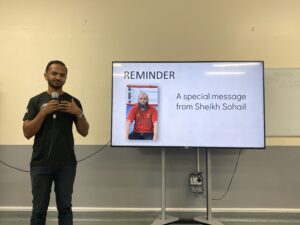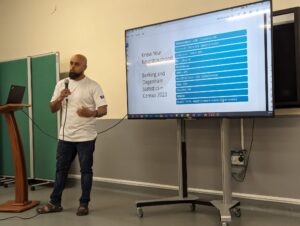 Finally, BFA programme coordinator, Monir Ahmad wrapped up the session with Q & A feedback from the audience, whilst taking new registrations. "I am confident that from next Thursday 21st September) we'll get packed sessions at HCC," said Monir.
"Together with HCC, I am hopeful that we could secure funding to make our future sessions free of charge." Added Monir.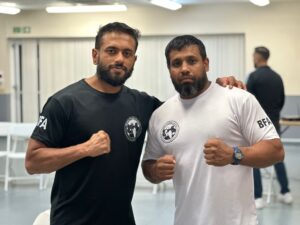 The evening was wrapped up with lots of BBQ food and drinks serviced by volunteers, Shokoth, Maruf, Mogal, Yusuf and Shahzidur.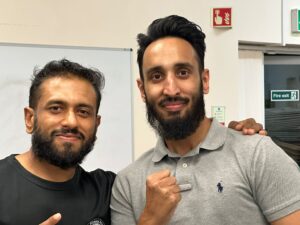 HIIT for Men will take place every Thursday evening at the HCC and it involves circuit training, conditioning, agility drills, and cardio intense training. For more information, please visit www.hedgecockcentre.org.uk.
More information on BFA's activities in Barking and in Tower Hamlets can be found on their social media www.facebook.com/BoxersFitnessAcademy
#HCC #BFA #Barking #TowerHamlets #BoxersFitnessTraining #HIIT #Fitness
---