Bangladesh Probashi Kallyan Parishad shares success stories at their Eid Reunion
---
On Thursday 4th May, the Bangladesh Probashi Kallyan Parishad (BPKP) Executive Committee, General Members, Advisors and their select guests converged at the Sonargaon Restaurant, Whitechapel to celebrate Eid, as well as provide updates on some key developments.
The general meeting commenced with the recitation from the holy Qur'an by Mr Abdul Alim, followed by a welcome speech including well-wishes for King Charles III, his consort, Camilla and their forthcoming Coronation, and key updates from the Chair, Mr Jahangir Khan.
Mr Khan also announced some key developments since the NRB Day Celebrations and handover to the new committee:
Sent a letter of appreciation to the Honourable Prime Minister, Sheikh Hasina via Bangladesh High Commission for recognising 30th December as the International NRB Day.
Requested for the National ID Card processing service from all major consulates, especially from London, Rome, Jeddah, Dubai, and New York.
Sought speedy tribunals for NRBs in Bangladesh.
Pursued simplified business investment opportunities for NRBs.
Continued to support the "Save Our Property" Campaign – a campaign to safeguard all the assets of the ex-pats and NRBs.
NRB Day Announcement
Mr Khan also mentioned that BPKP would be hosting the NRB Day celebration on 30th December to commemorate all the ex-pats and NRBs worldwide.
The Chair also shared a special commendation of Mohammed Numan Malik – Membership Secretary for his dedication and perseverance in recruiting new members to BPKP and implementing efficient processes for the huge benefit of the organisation.
Finally, words of appreciation of the King's Coronation and Eid greetings were shared by many of the members and guests that were present, including Newham Councillor, Osman Goni.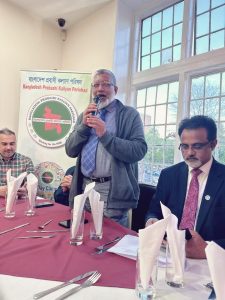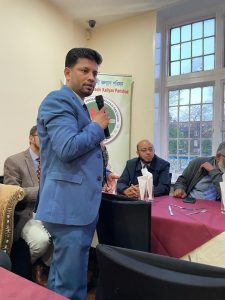 The concluding remarks were from Senior Vice Chair, Mr Abdul Bari, followed by networking, photo sessions and a delightful dinner from Sonargaon Restaurant.
BPKP wishes to thank the following people for attending and making this event a memorable one:
Jahangir Khan – Chairman
Syed Ahbab Hussain – General Secretary
Ashikur Rahman – former Chairman
Abdul Halim Chowdhury – Treasurer
Abdul Bari, Sami Sanaullah, Foyzur Rahman, Mayen Uddin Ansar, Pervez Qureshi BEM, Maniqur Rahman, Kazi Arif, Shah Munim, Dr Syed Mashuk Ahmed, Oli Uddin Shamim, Joynal Khan, Mostak Babul, Habibur Rahman, Moon Qureshi, Dina Hussain, Shelina Chowdhury, Foysal Alam, Sohel Ahmed, Nuruzzaman Shalim, Nizam Uddin, Pritom Gosh, Anisur Rahman, Nazir Ali, Nazrul Ahmed, Alam Sheikh, and many more.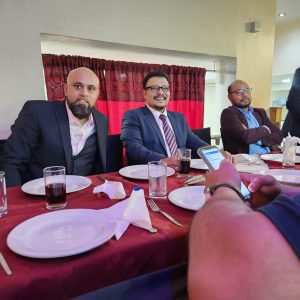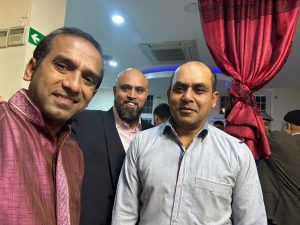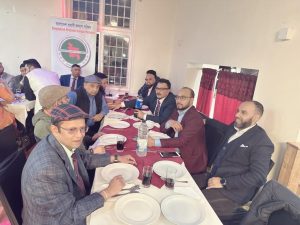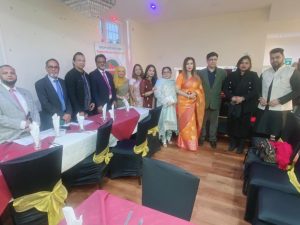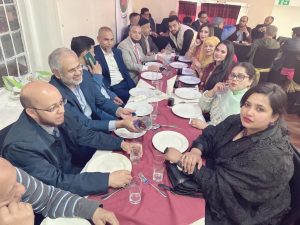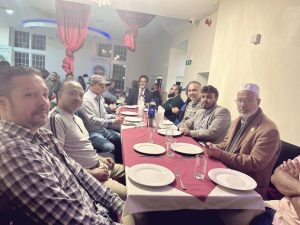 BPKP is a campaign organisation working for the rights and betterment of non-residential Bangladeshis from the UK, US and Europe. Amongst many other things, BPKP will continue to campaign for the National ID cards to be issued from Bangladesh High Commission London and campaign to protect the assets and investments of the NRBs. Should you wish to get involved and become a member please contact Syed Ahbab Hussain on thebpkp@gmail.com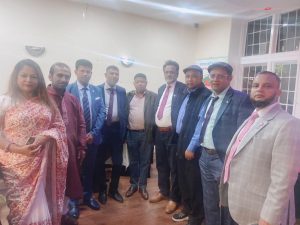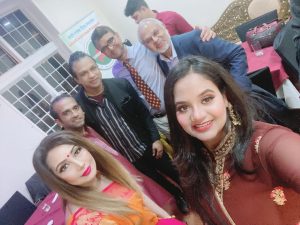 ---