BPKP hails a united front with a coalition of 60 Bangladeshi organisations in the UK.
On Wednesday 27th September, at the Royal Regency Events Venue, Manor Park, London E12, Bangladesh Probashi Kallyan Parishad (BPKP) held a conference with a coalition of more than 60 Bangladeshi organisations in the UK, representing various Zilas and Upazilas across Bangladesh. The representatives comprising chairs and secretaries convened around a vast square setting to discuss various issues concerning the welfare of Non-resident Bangladeshis (NRBs) or Bangladeshi expatriates worldwide.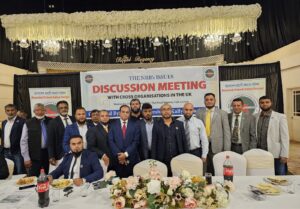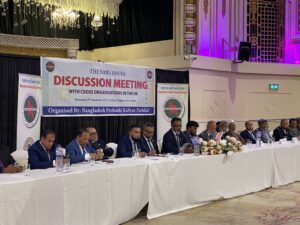 Members of every organisation representative had opportunities to raise their concerns in front of various media and organisations that are the 'eyes' and 'ears' of the Bangladeshi people across the UK and worldwide. Led by BPKP the following matters were discussed: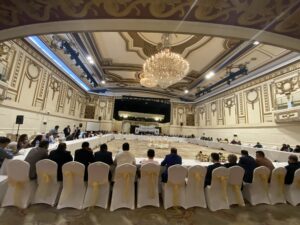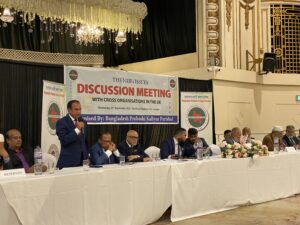 Biman Bangladesh Airlines – price gouging, poor services, and airport harassment.
Biman Bangladesh Airlines, the national carrier, is the only airline that goes directly to Sylhet. Many NRBs are from the Sylhet region of Bangladesh. They often face extortionate ticket prices compared to all other carriers, poor standards of service, and often told tickets are sold out, when in fact observations show many empty seats. Airport staff unnecessarily frustrate passengers for luggage checks and extra baggage.
The coalitions demand more competitive pricing, and opportunities given to other international airlines to go direct to Sylhet, and a more efficient airport systems.
National ID Card
The National ID Card (NID) amongst other things, is a requirement for conducting investment, voting, and legal transactions in Bangladesh. However, a person must physically attend Bangladesh and apply at the local municipal office. The coalitions demand NID cards to be issued directly by the Bangladesh High Commission in the UK.
Special Tribunal for NRB cases
NRBs often face issues of mismanagement of their investments, land and assets from their business partners and/or family relationships. This includes illegal land grabs, threats and violence and false allegations leading to harassment by law agencies causing a financial and physical burden beyond recovery. The coalition demands a special tribunal set up to deal with NRB welfare concerns.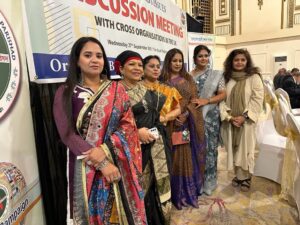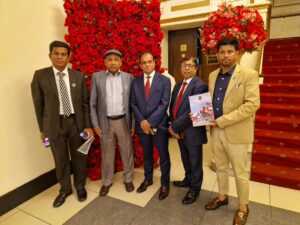 National NRB Day
The Bangladesh government and the Honourable Prime Minister, Sheikh Hasina recognise the financial and civic contributions of the 13 million NRBs worldwide and in 2022 announced 30th December as the National Day of Celebration of NRBs. This joyous news was delivered to BPKP Patron and Bangladesh Foreign Minister Dr A. K Abdul Momen. BPKP now demands Bangladesh government to commitment to NRB Day and for all the organisations in the UK and globally to come together and celebrate this joyous day.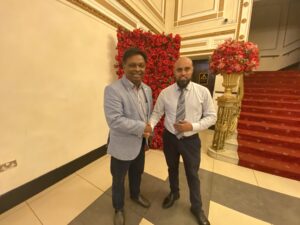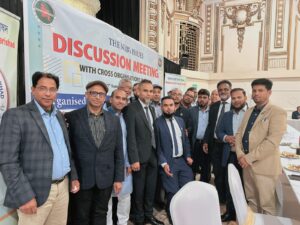 BPKP will now continue to lead a united front and raise these issues via their Patron and the Bangladesh Government in the coming days.
"This is a tremendous achievement!" Said Jahangir Khan, Chairman BPKP. "After more than 6 years of our campaign, we are now seeing the fruits of our labour."
"Billions of dollars of remittance, commerce and trade take place in Bangladesh from the 13 million NRBs across the world and it is only right that we get recognition for this!" He added.
BPKP is a campaign organisation working for the betterment of the non-residential Bangladeshis in the UK and Europe. BPKP is working with the Foreign Minister to get a globally recognised NRB Celebration Day, as well as resolving the airport harassment issues, National ID Card and the "Save Our Property" campaign amongst other things. Should you wish to get involved and become a member please contact Membership Secretary, Numan Malik at thebpkp@gmail.com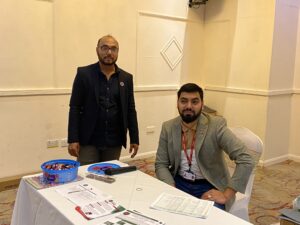 #BPKP #NRBDay #NIDCard #BimanAirlines #Bangladesh #UnitedKingdom #London
---