HCC hosts the "Know Your Neighbour" event.
On Sunday 29th January, a collective of residents from Upney held a community get-together at the Hedgecock Community Centre(HCC).
The event was the brainchild of a couple of people who recently moved into the Upney area and wanted to meet their neighbours and other like-minded people and share some food.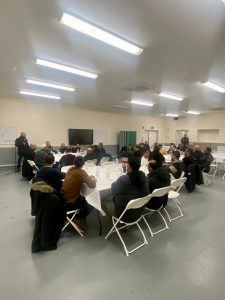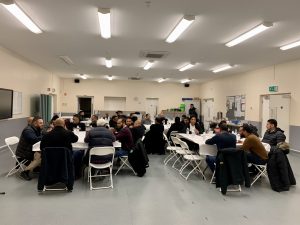 They approached the HCC management for some suggestions and ideas to enable a successful delivery of a community event. Subsequently, a WhatsApp group was created under the banner of the 'Know Your Neighbour' event which was shared in various forums and other WhatsApp groups. Subsequently, about 45 people enlisted to attend the event.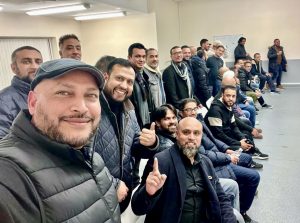 Food was generously donated by Nijam Uddin from his friend Ihsan's Kitchen London, which caters for birthdays, and corporate and Mehendi parties.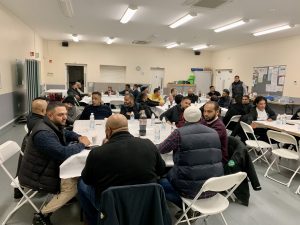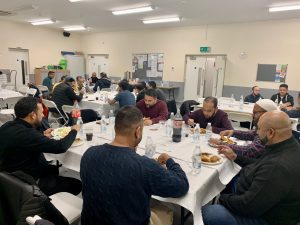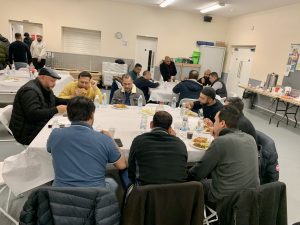 On the day, the event was hosted by Nazir Ali, aka Naz Bhai, who was also the Chair of the Hedgecock Community Centre. He added some extra twist to the event where almost a full turnout. He added some icebreakers to ensure people networked and mingled with each other. Firstly, he got everyone to share 'one fun fact' about them that no one else knew about. Secondly, he got everyone to line up alphabetically from A to Z in a line and say their name followed by these categories:
by their street name, then

by their shoe size, finally

by their age.
By the end of these sessions, a quiet group ended up with the centre bustling with people talking to each other and exchanging phone numbers, etc.
"It was a great event and good to see everyone." Said Sajid. "Thanks to Nijam for the food and Naz for hosting and comparing our shoe sizes." He added.
Afazul, a recent resident of the area also mentioned "Thank you so much to the organisers, and it was lovely meeting so many of my neighbours!"
Mumidul, who's been living in Upney for almost two decades now added; "It was very nice to see all the brothers. At least we can greet each other when we drop off the kids at school runs!" He laughed.
---